Collections
Shop for artwork based on themed collections. Each image may be purchased as a canvas print, framed print, metal print, and more! Every purchase comes with a 30-day money-back guarantee.
About Thomas Stead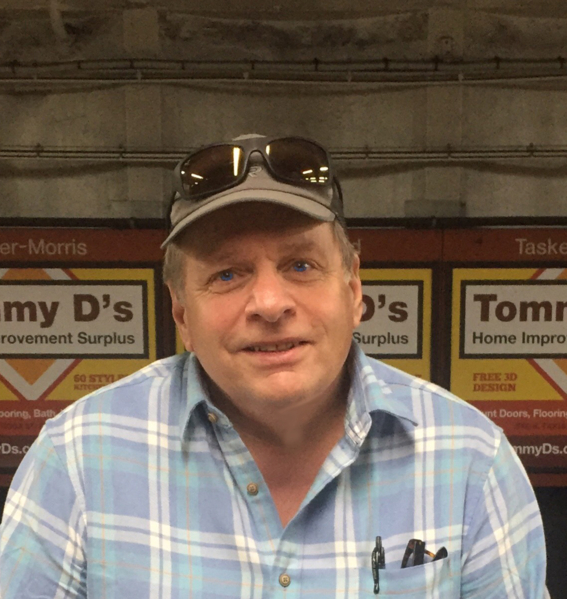 My family owned a technical illustration firm so I spent part of my youth observing illustrators produce impossibly complicated projects for Fortune 500 clients. The advantage of my exposure to the profession was simply that I knew the seemingly impossible could be done and that it required a strong work ethic to accomplish.I was not that interested in an illustration career, but I loved to paint. I was fortunate enough to be accepted to a BFA program and then to an MFA degree program in painting. I have had highly divergent influences. After teaching for several years for Ohio U I wrote the art degrees at Shawnee State University and became their first department chair before retiring from FT teaching in 2005. I moved to Cincinnati within a few years and decided to pick up the brush again only two years ago. I have to say it's been a real "rush" . I hope you enjoy the work as much as I did painting it!

In the Boundary Series paintings I explore the gestalt. Recent studies using scans and other means have concluded that our brains are only capable of processing a small percentage of what we see in real time. We have data overload. The rest of our reality is generated by the mind using stored information which "fills in" the blank spots much like a super sophisticated auto-fill program on a computer. It thus stands to reason that each viewer sees a work in a paradigm that they bring, partially pre-processed, to any experience. The Boundary Series is an attempt to push perception by exploring those tiny differences in the individual gestalt. The boundaries fracture time, space, distance, memory and reality. These works are often filled with tiny, unpredictable "visual explosions". As an example; the hundreds of fish in Boundary Series VIII are monotone. Is this because of the tiny trawler on the left side, the sea lions, the people on the beach (and perhaps what humans bring to the environment) or is it because the artist simply enjoys the flat pattern they form? This painting took over 320 hours to create. You are the most important element in this series. Paintings are one way to slow down and stop the cut and flash world we live in for a few moments and allow focus. Wait until you experience the next one!